Day 12


Vík, Dyrhólaey and Skogafoss

As glaciers give way to lava fields yet again, the journey from Kirkjubæjarklaustur to Skogafoss takes you along the black sandy beaches near Vík and Dyrhólaey peninsula. Surrounded by soaring bird life and basalt rock formations, this area is nothing but picturesque.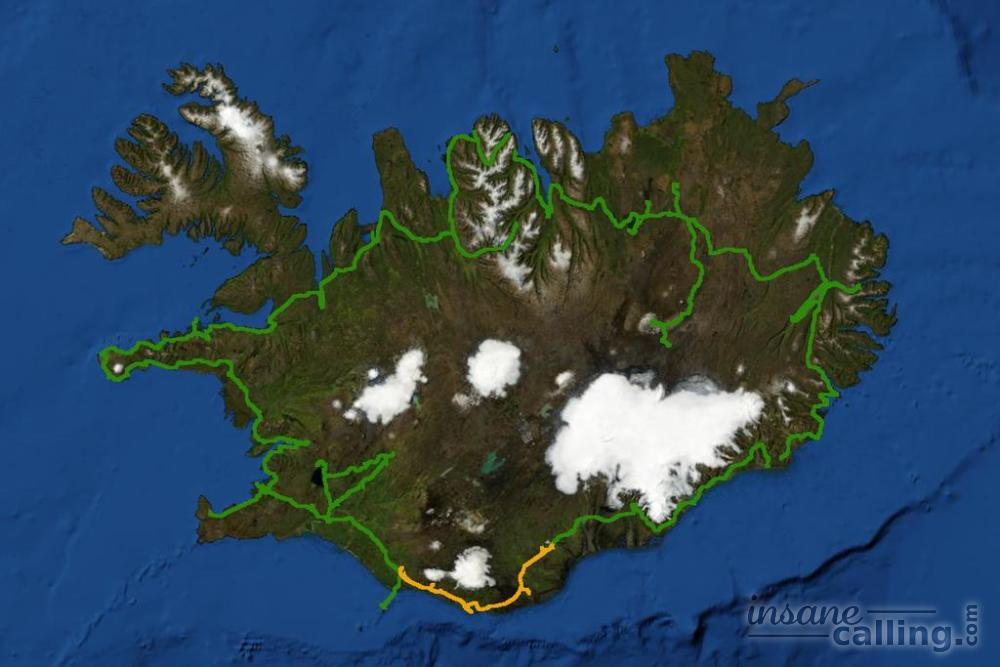 Fjaðrárgljúfur
We started our day by saying goodbye to Klaustur and taking the 206 to Fjaðrárgljúfur. It is a 2 km long, 100 metre deep canyon surrounded by lush green plains. You can walk on the upper edge of the canyon.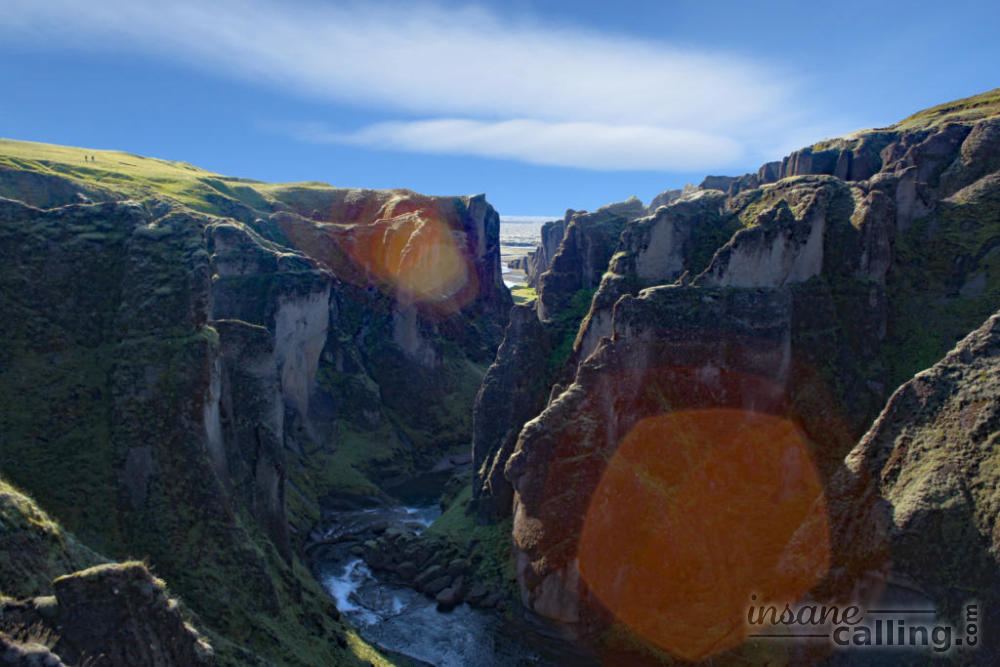 As you continue on the ring road, the pseudo craters give way to the Eldhraun lava field which was a sight we hadn't seen in awhile.
Laufskálavarða
Have a quick look at the Laufskálavarða located directly along the ring road. It is hard to miss these little quirky man-made lava mounds. Add a pebble to a mound for good luck!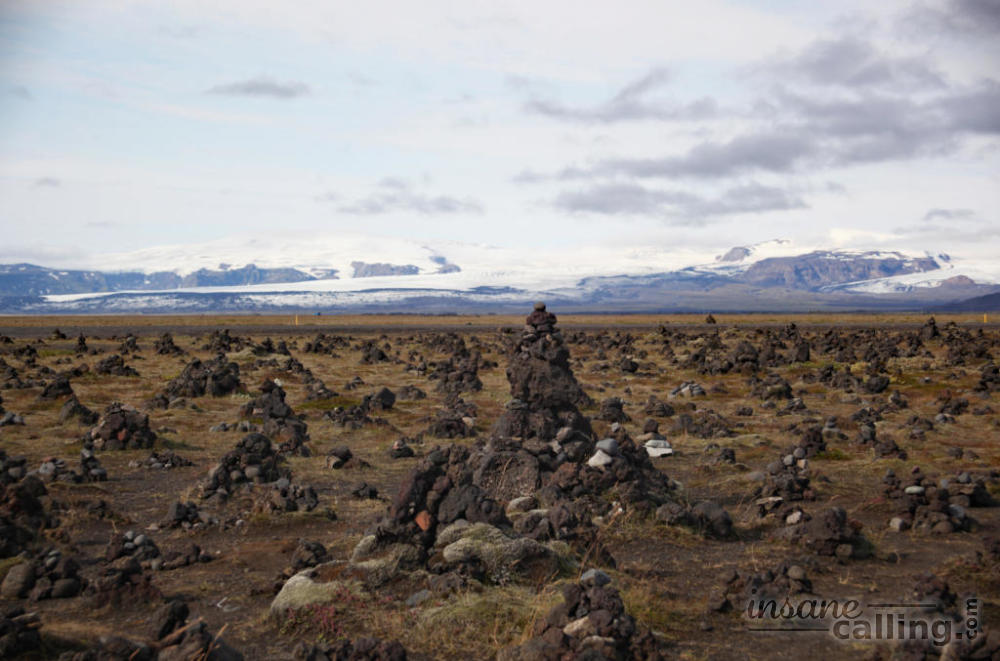 There are plenty of looped squares hinting various places of interest along the way. Some are more interesting than the others and it is hard to decide which one to stop at and which one to skip. Slowly we noticed that the closer we were to Reykjavík, the more tourists there were. In particular, southwest of Iceland sees a lot of tourists in big tour buses.
Vík í Mýrdal, Reynisfjara and the Reynisdrangar
We reached the town of Vík í Mýrdal (usually just known as Vík) just as windy and rainy weather settled in. We explored the large Icewear shop here to escape the weather for a bit. Just further west from Vík is the black volcanic beach of Reynisfjara with a view of the Reynisdrangar basalt rock formations. You can walk along the Reynisfjara coast to see some really cool columnar basalt structures.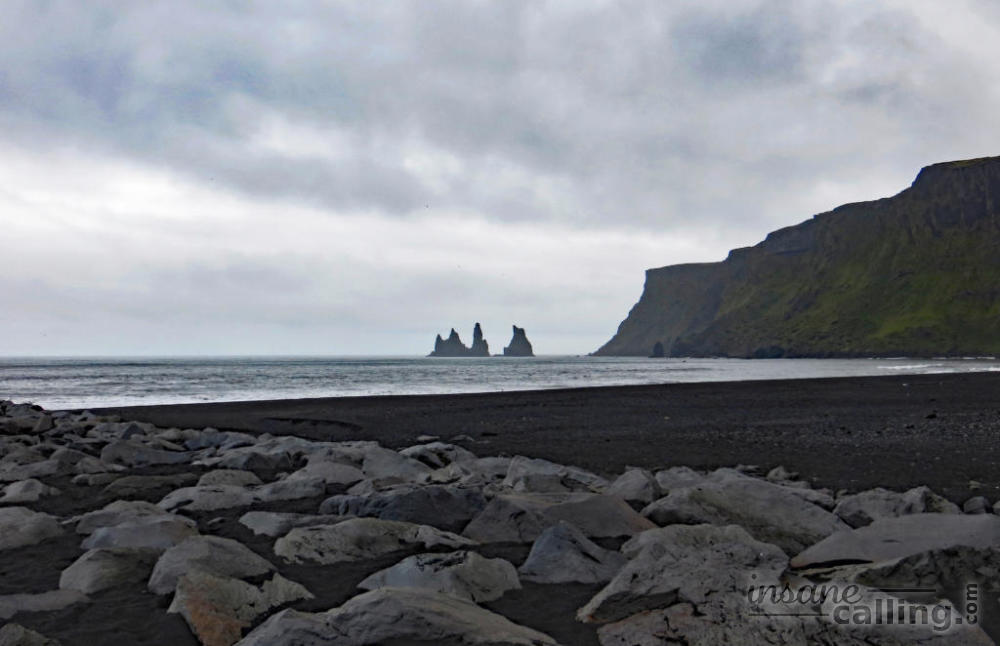 Dyrhólaey peninsula
Dyrhólaey peninsula is a small peninsula teeming with birdlife. During certain nesting periods, no tourists are allowed in the area. With the rain having stopped, we walked along the Dyrhólaey beach and saw some stunning rock formations (which I lovingly like to call french fries rocks) along the shore. The formations looked like nature had literally chiseled sculptures out of rock with utter patience. We could have spent hours admiring nature's fine work here. You can also make your own zen pebble tower in one of the many caves along the shore.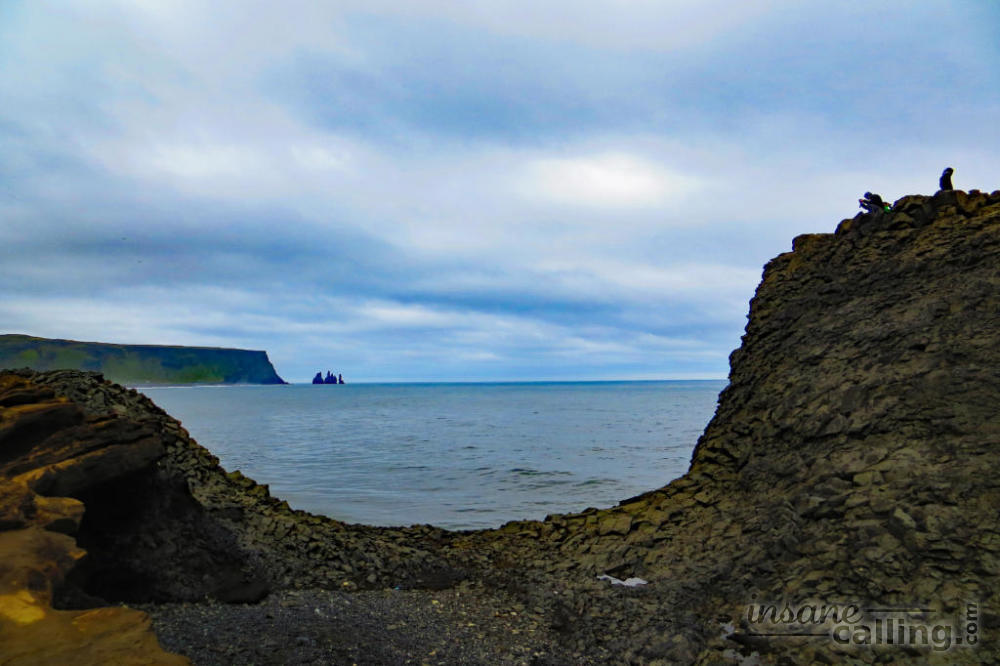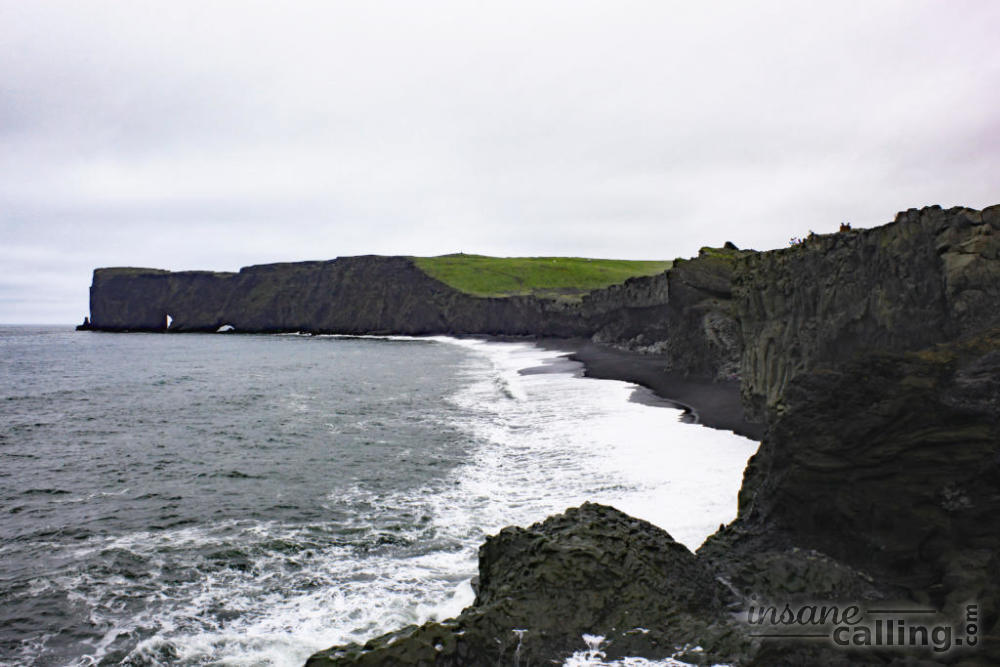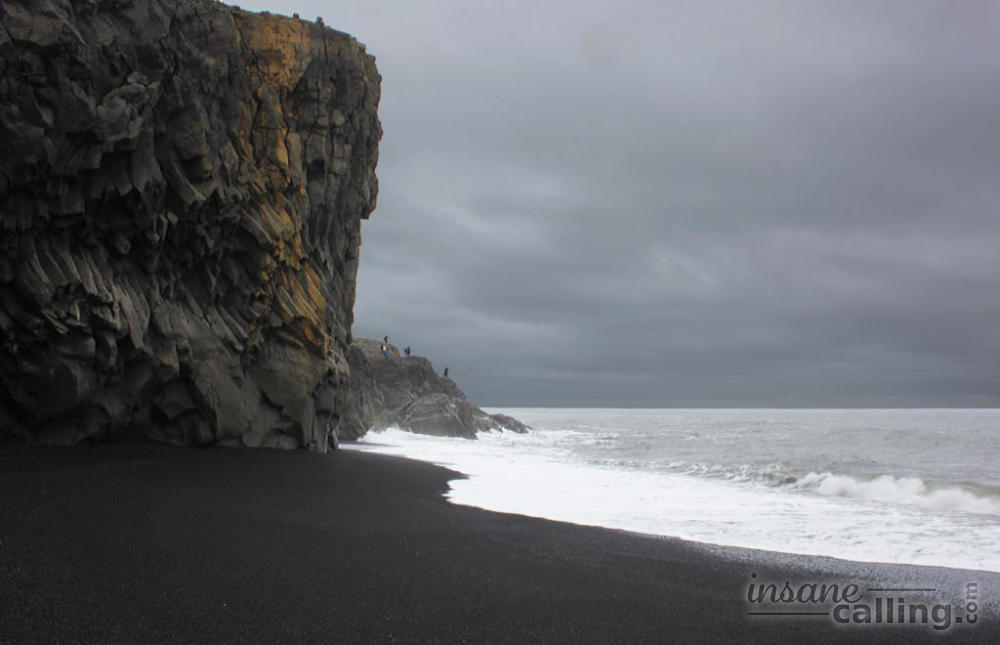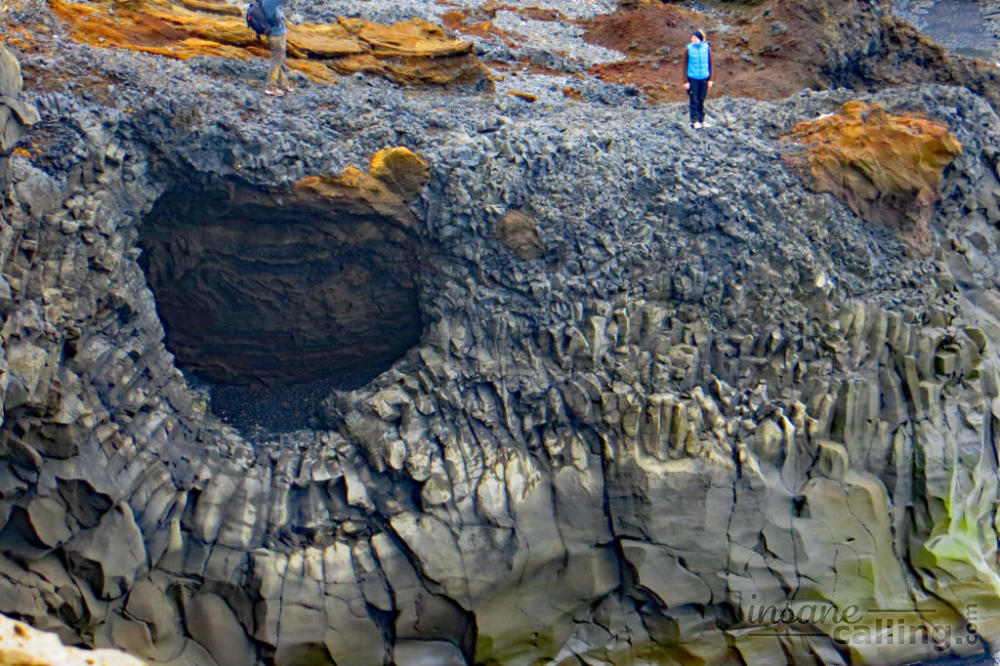 Skogafoss
I am running out of adjectives to describe the beauty of Icelandic waterfalls. We thought we will be sick of waterfalls by now. But each waterfall is different than the previous. If cliffs had flowy white, chiffon curtains, it would look like Skogafoss. It was as if from a dream. There is a staircase leading to a viewing platform next to waterfalls which take you closer to the water gushing down from the cliffs and above the soaring birds.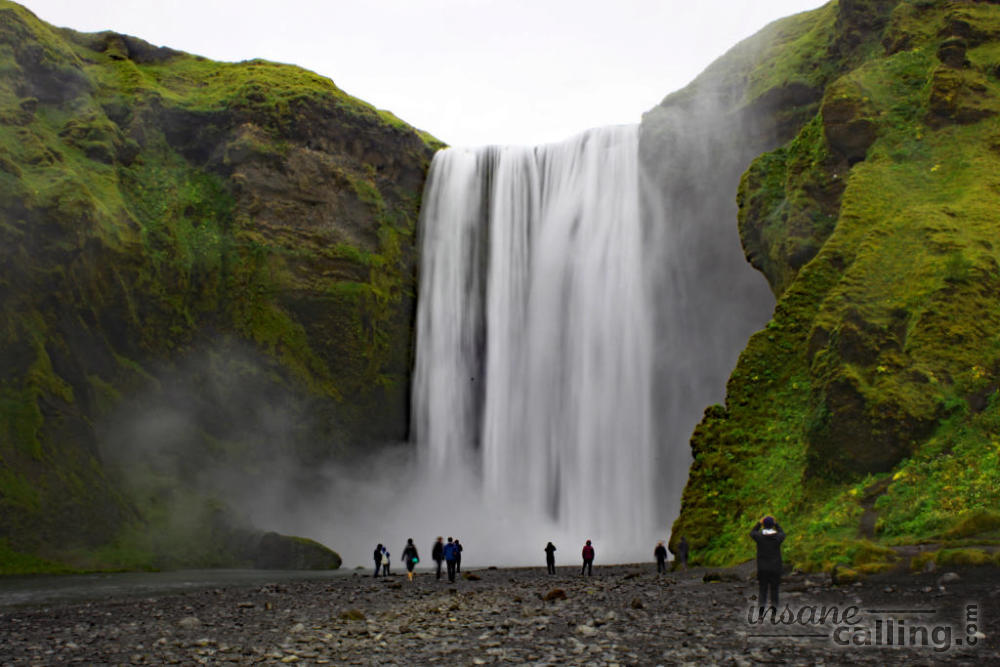 Seljavallalaug hot spring
Our last stop before we called it a day was the Seljavallalaug hot spring. This is a free to enter, largely unmaintained pool in a valley with views of trickling waterfalls for as far as the eye can see. I had read about it and seen stunning images of it. It was supposed to be secluded and required a 20 minute hike from a hard-to-find car park. I had expected it to be a secret. Unfortunately, it is a secret, everyone now knows about. Like ants marching to a anthill, there was a trail people on the path to the hot spring. We just had to follow the people to get there. The pool itself had lukewarm water and algae on all surfaces of the pool. I suggest you skip it but I may have been spoiled/biased after being in the warm waters of the crystal clear glacial river.