6 things to buy and try in Iceland
Iceland is expensive. We did not expect to come back with any Icelandic goods but since we relied heavily on the local supermarkets for our meals, we made quite some interesting finds. Here are some of our uniquely Icelandic things to buy and try.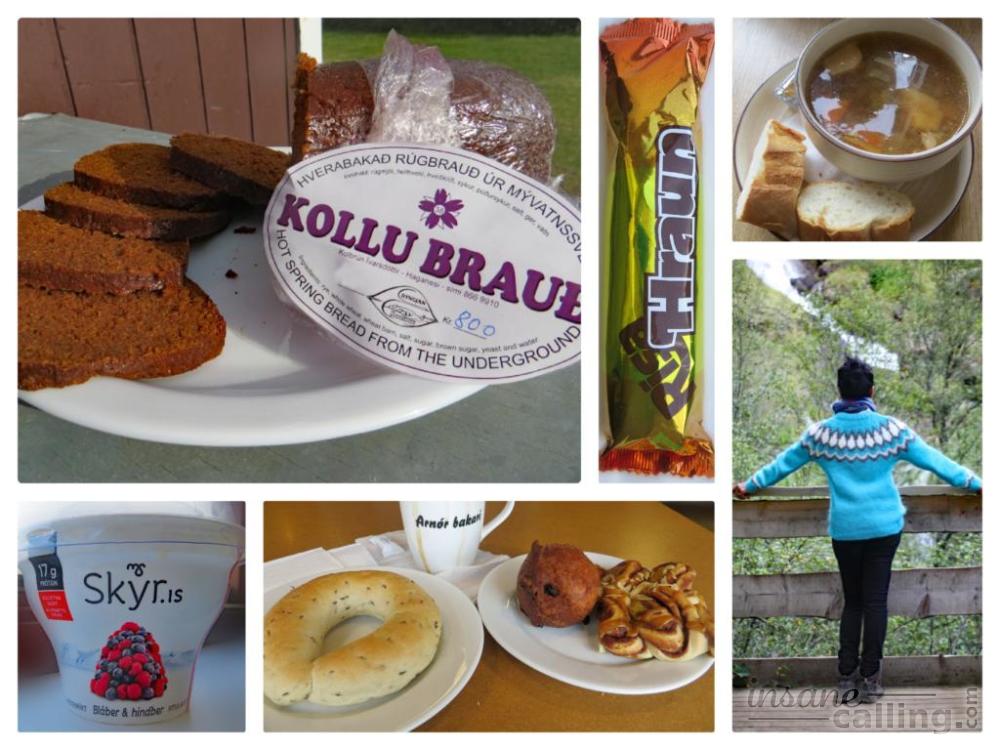 Bread
Just go into any bakery and try out their bread. They love their cinnamon, cardamom and cumin seeds. It makes for heavenly bread. We personally loved cinnamon rolls (even those from the Supermarket).

Skyr
It is a milk product that tastes like thick yoghurt and is available in supermarkets in every flavour. You cannot leave Iceland without having tasted one.

Sweaters
This is perhaps the secret to Icelanders surviving their winters. The Icelandic sheep wool is known to be "scratchy" and is not very popular. But, by being scratchy, it stimulates blood flow and keeps you warm. The wool can also withstand light rain. The patterns and colours are uniquely Icelandic. Ranging between 150 and 200 euros, these sweaters are certainly investment pieces for your winter wardrobe. You can buy popular brands like Icewear (available in Reykjavík, Vík and major gas stations) or try no-brand sweaters knitted locally and sold in little handicraft shops. I bought mine from a handicraft shop in Seyðisfjörður.

Rye bread baked with geothermal heat.
Just for the novelty of it, try the rye bread baked with underground geothermal heat. You can get them in areas like Myvatn and Westman Islands. We got ours so fresh that it was still warm. It is a little sweet and sticky and goes well with jam.

Lamb stew (Kjötsúpa)
Warm yourself with a nice Icelandic lamb stew in any good restaurant. It is a staple for the locals.

Just for fun, search for Risa Hraun in supermarkets. It is a puffed rice bar with chocolate topping. We were sold with the quirky name – Rice Lava!
Find out more about Iceland: