Day 7


Askja and Holuhraun tour

Tours in Iceland are expensive. But we wanted to get a taste of how the vast interiors of Iceland look like. So after a lot of deliberation, we booked the most expensive day tour of our lives - the Askja and Holuhraun tour with a Super jeep. And boy, were we rewarded ! It was one unforgettable day.

We booked our tour online with Geotravel one day before going.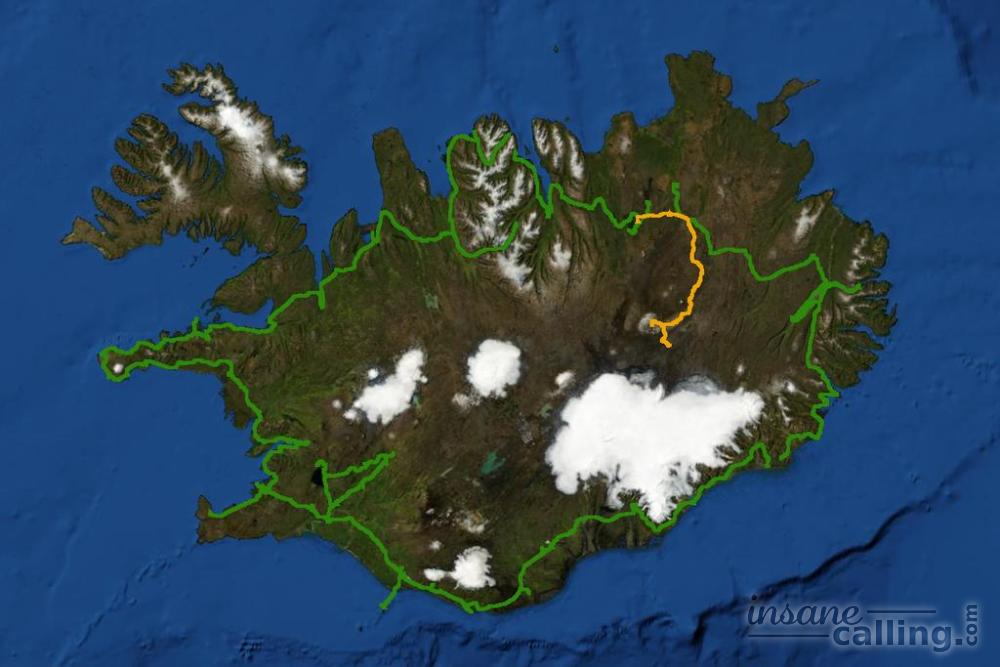 Mountain Roads
We were a group of five in a jeep with our driver cum tour guide. We started at 8 am and went east along the ring road for a good hour before the wheels of our super jeep were slightly deflated (for extra friction) and we entered the highlands. We had wondered if all the instructions of driving in the highlands with only 4 wheel drive were exaggerated. Our curiosity was quenched as soon as we entered the F-roads. The road isn't easy to drive on and you have to cross a couple of creeks and rivers. A super jeep from another tour company suffered a punctured tyre halfway and the highlands police had to come to the rescue!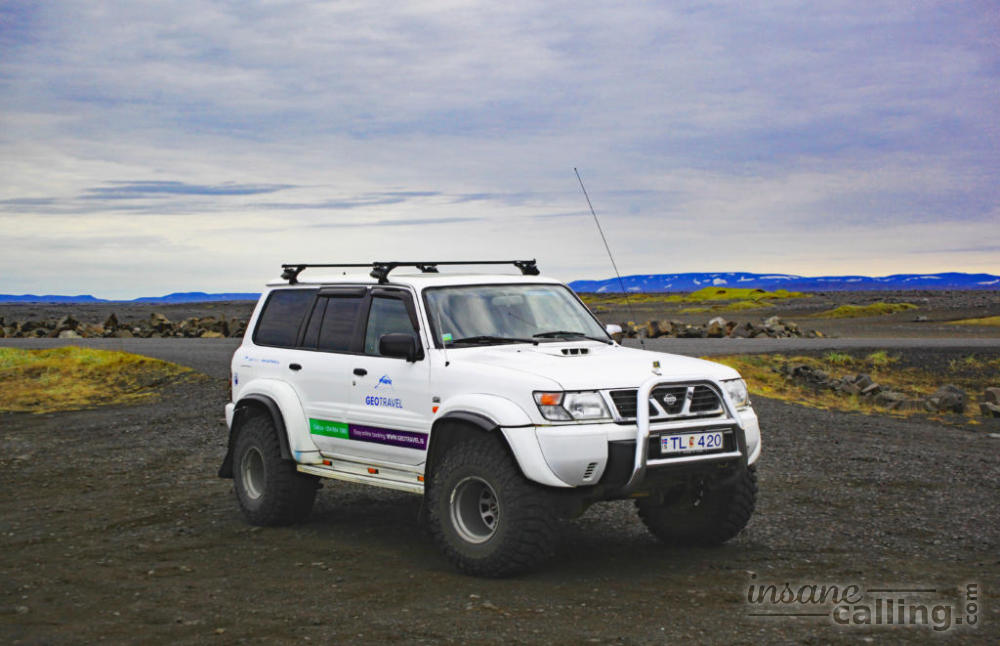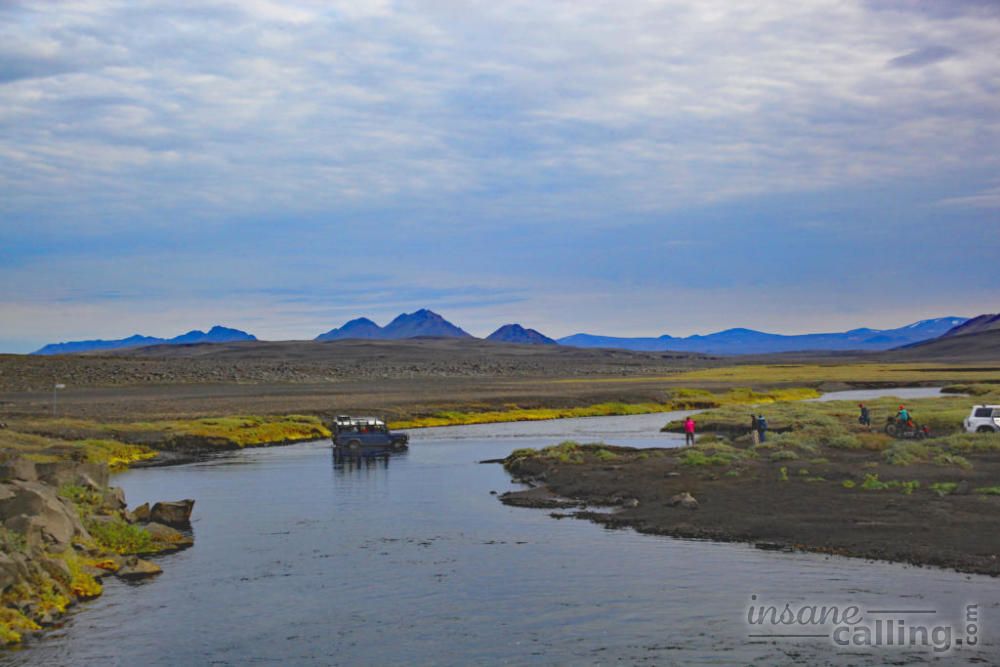 Herðubreið
Once you enter the highlands, Herðubreið, the "Queen of mountains", is always in sight. It is 1682 metres high. Its distinctive shape also allows it to be classified as a tuya. Tuyas are subglacial volcanoes that have a steep slope and a flat top. This is because the glacier sheet cools the lava and prevents it from travelling far. Tuyas are rare, with just a few in USA, Canada and Antarctica. But Herðubreið is perhaps the only one with the quintessential, textbook shape. We heard that apart from the loose rock on the slopes, it is a fairly doable climb.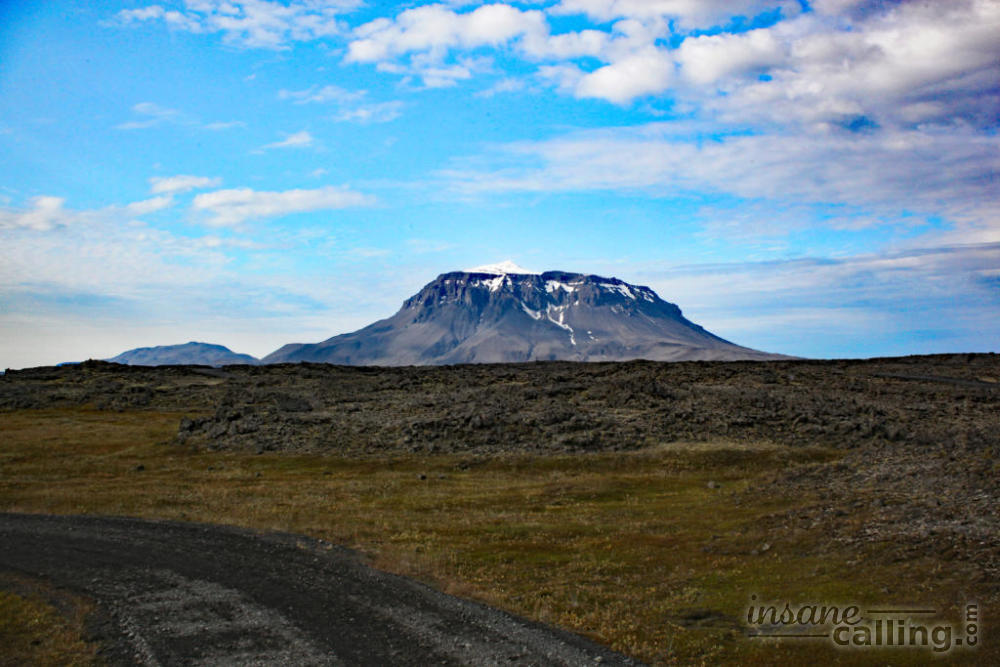 Drekagil
After a good three hours drive, we reached Drekagil, the centre of accommodation for rangers and police who are constantly monitoring the volatile volcanic situation in the area. There is a campsite here too. It felt so distant from everything and in the long drive to Drekagil we could understand why the barren interiors of Iceland are uninhabited. After a quick lunch, we started our 2.4 km walk to Viti crater and Askja Lake.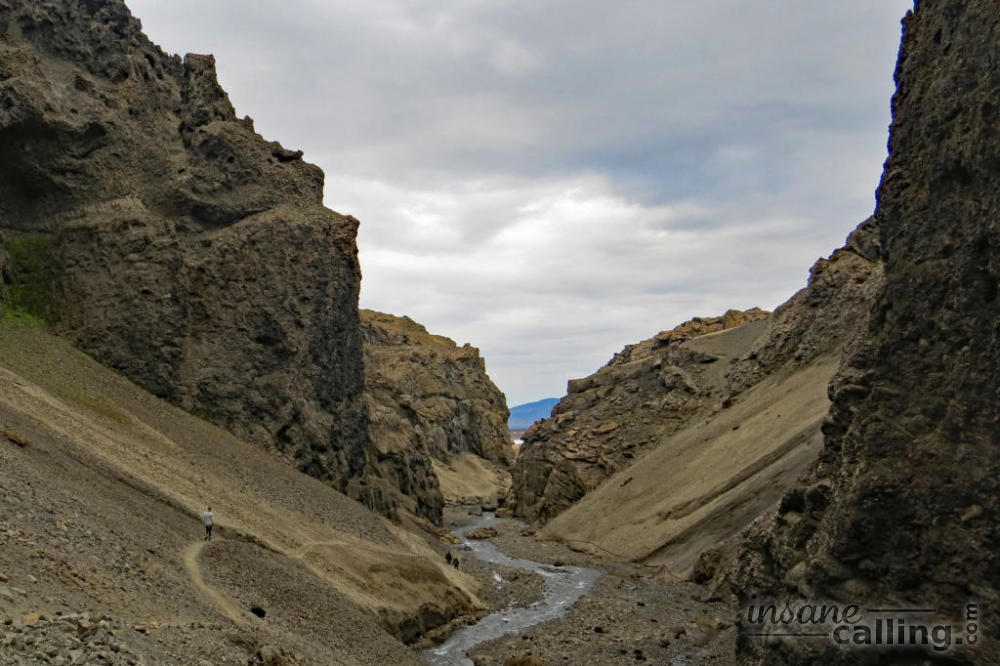 Askja's Viti crater and Askja lake
We walked past block lava, the last layer of which is more than 50 years old and covered in part with moss and a fresh layer of snow. Try lifting some large but porous and feather light rocks for some cool pictures on the way. The Viti crater (not to be confused with the crater in Krafla of the same name) is the crater from which the Askja volcanic lava erupted. It has turquoise, cloudy water which is beautiful and warm enough for people to swim in but we were not there for that. We were there for the Askja lake (Öskjuvatn in Icelandic) which was formed when the magma chamber collapsed and ground sunk in! The resulting caldera was filled up with glacial meltdown and rain water creating the lake. The lake appears much smaller than it actually is. The other end of the lake, where the mountains are, is more than 3 km away. The lake is 11 km2 and 217 metres deep.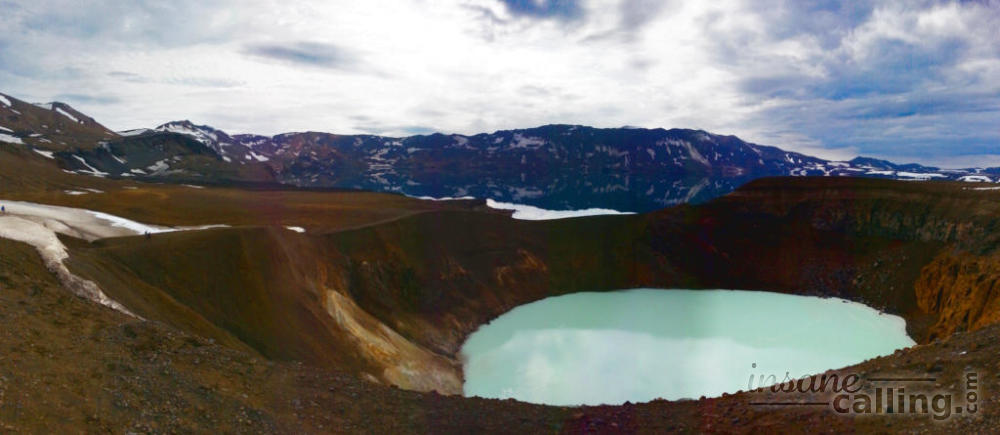 No amount of photos or words can describe the sight we saw ! The air was still and we were greeted with a crystal clear reflection of the mountains in the lake. A mirage so unbelievable, we had to rub our eyes and figure out where the mountains end and the reflection starts. I could have looked at this sight for hours. Even our guide was compelled to take pictures because such views of the lake are so rare, they only happen 3-4 times every summer! We counted ourselves lucky. I may have used the word surreal a million times but this day was the mother of all surreal sights I had seen.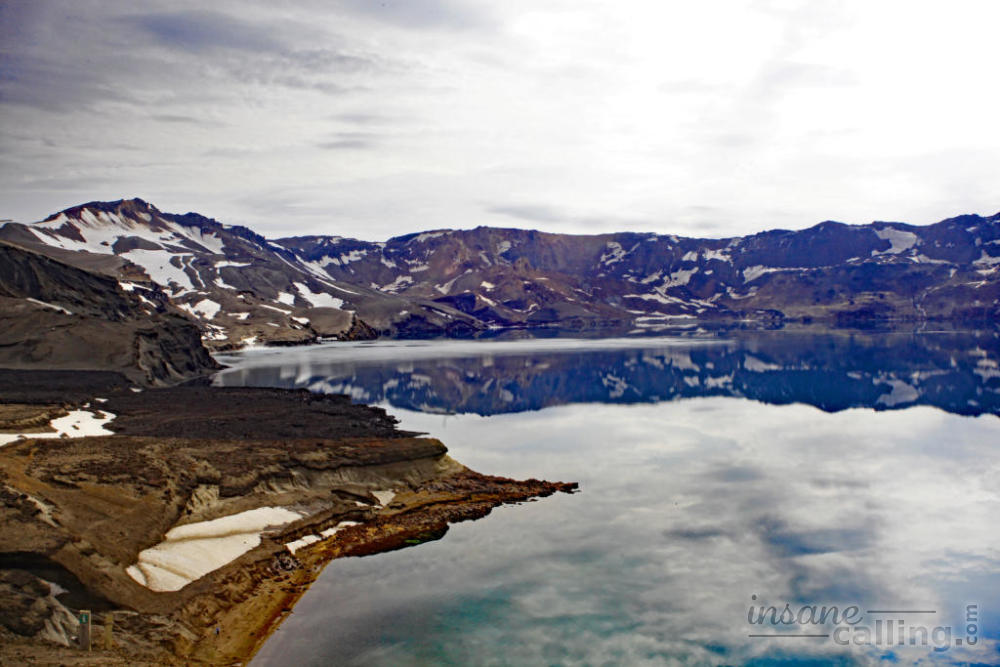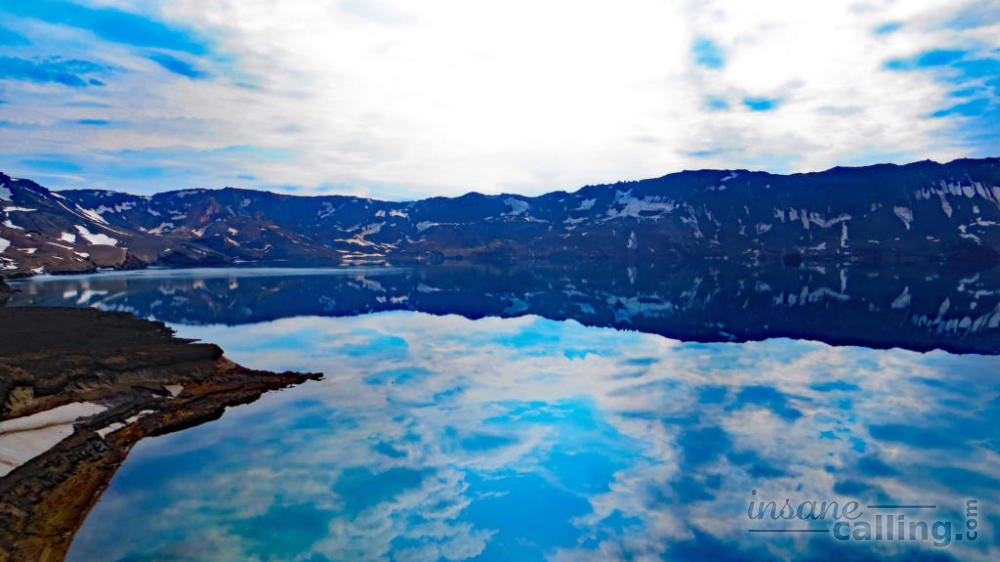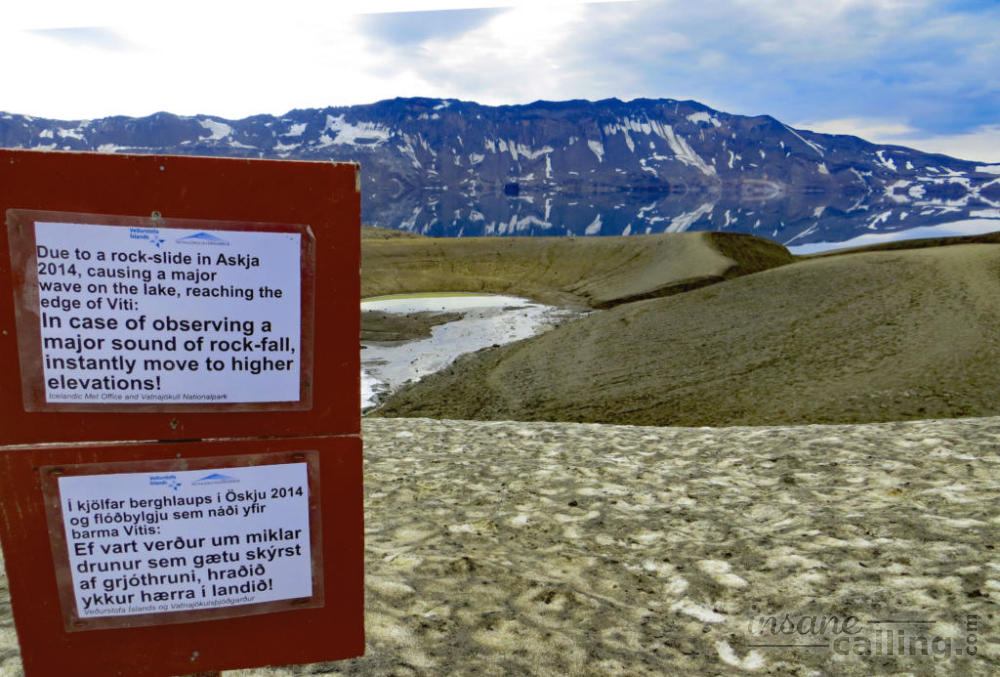 You can even get down to the lakefront. We were easily deceived by rocks that are so porous that they were floating along the edges of the lake and covering little puddles. The shore is also lined with stones in an astonishing number of colours. The area is still changing geographically. In early 2015 there was an avalanche which caused a tsunami in the lake and changed the area completely, yet again. Hence the warnings to move to safer ground if you hear a loud bang. The tsunami has exposed cross sections of cliffs around the lake. Like tree rings record the age of a tree, the cross sections reveal the various volcanic eruptions as layers of lava and ash are topped with years or sedimentation and erosion.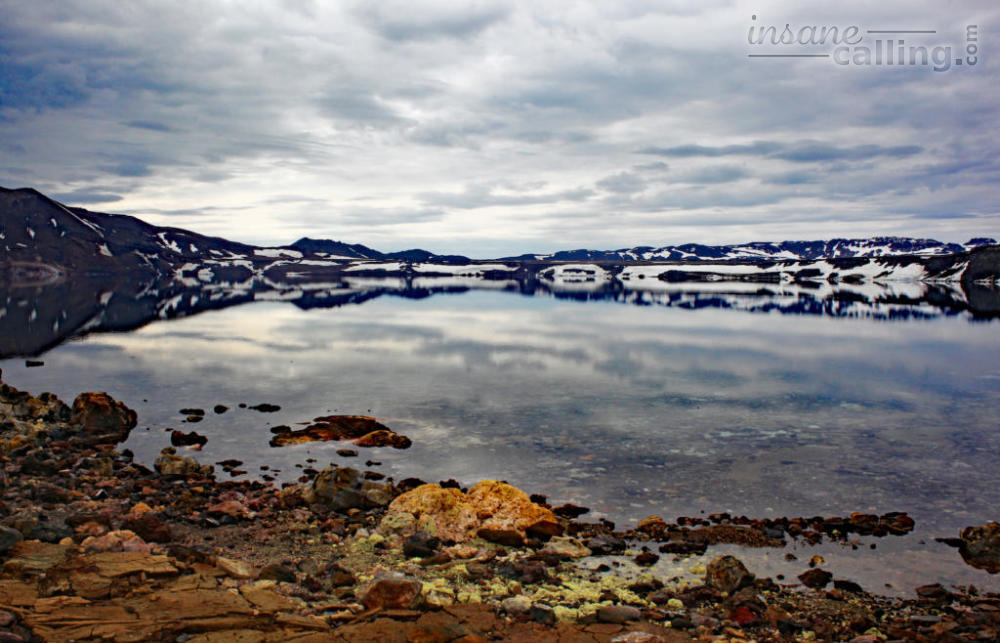 Holuhraun
We reluctantly had to pull ourselves away from Askja and walk back to Drekagil to drive to Holuhraun. The volcanic rocks which flooded the path till Drekagil transitioned to a black sandy desert as we drove. It was a vast sea of black with limited directional sign boards. You could still sea fumes from a long volcanic fissure. Holuhraun is the lava from the Bárðarbunga that erupted from September 2014 to February 2015. The lava that flowed like honey during the eruption was hard and had edges sharp enough to tear your clothes with the slightest contact. During the eruption, the lava reached temperatures of above 1100 degrees Celsius. The lava underground is still so hot that it is heating a glacial river to up to 50 degrees Celsius. We found a comfortable stream at 37 to 40 degrees Celsius. Nothing I have ever swum in could compare to this experience. Crystal clear glacial water that you could drink and swim in simultaneously. Doesn't happen every day in my life!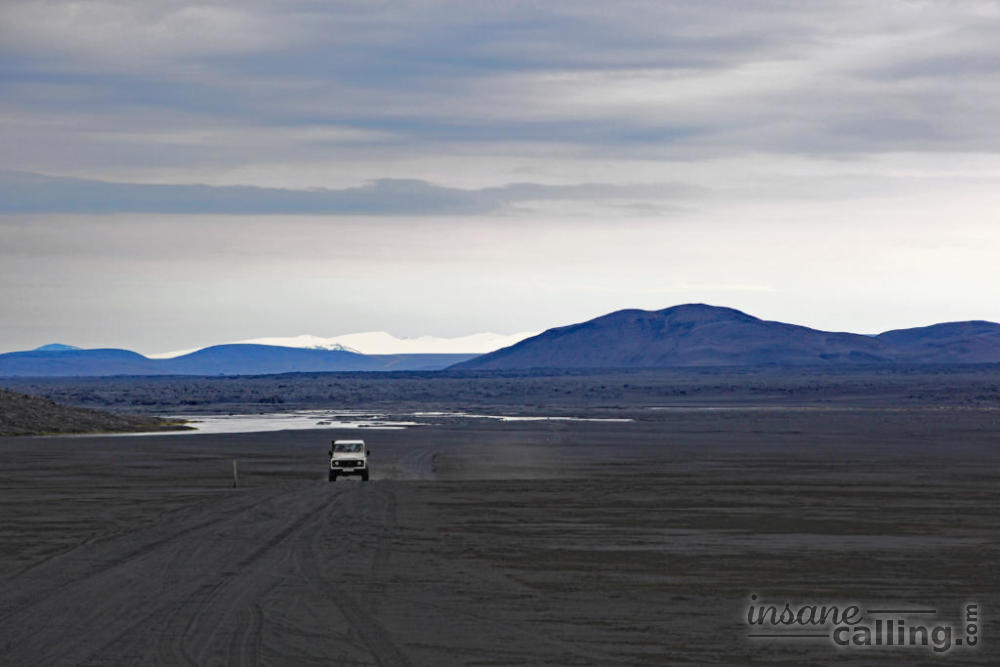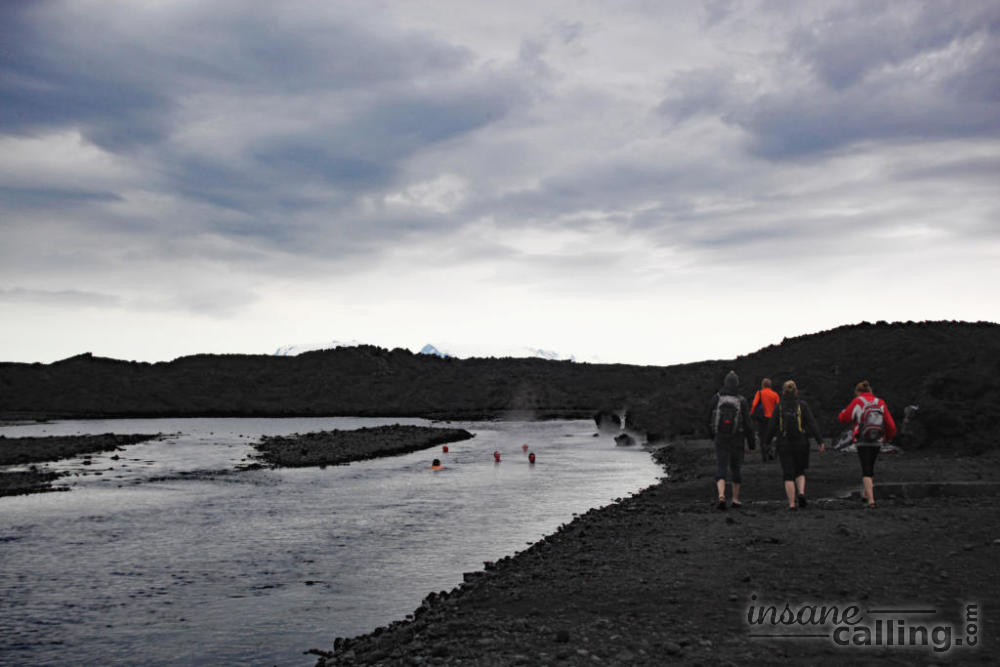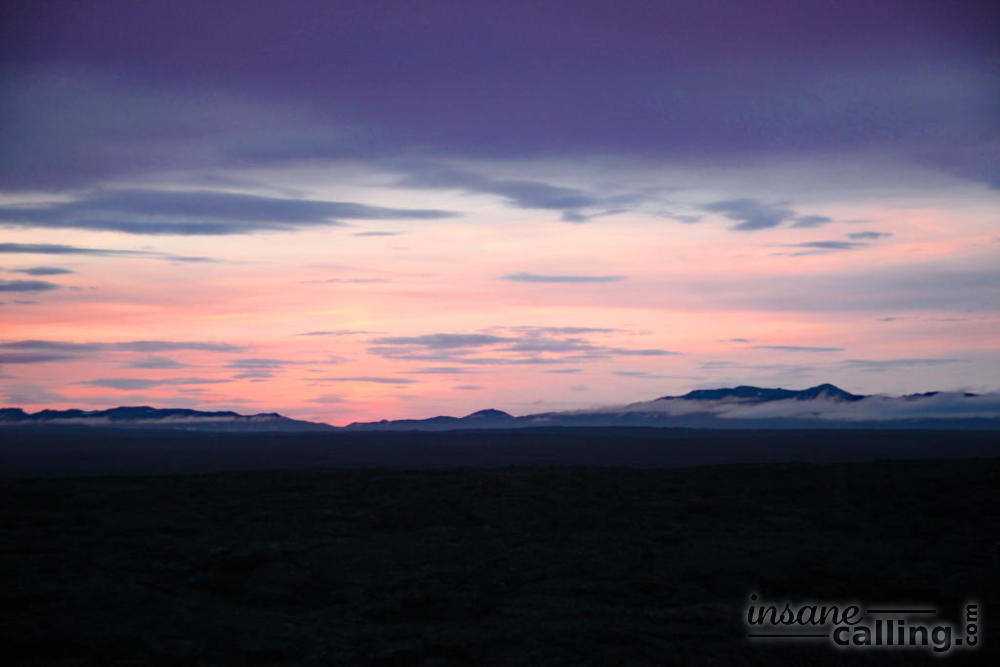 Would we recommend this tour?
It is a lot of money to fork out for a day tour. So we would check the weather predictions and skip it on a bad weather day.