Day 9


Seyðisfjörður, Hengifoss, Litlanesfoss

Eastern Iceland is a class act on its own. It is an area of the superlatives. In one day we visited the most beautiful fjord in Iceland, the largest forest in Iceland and two of our favourite waterfalls.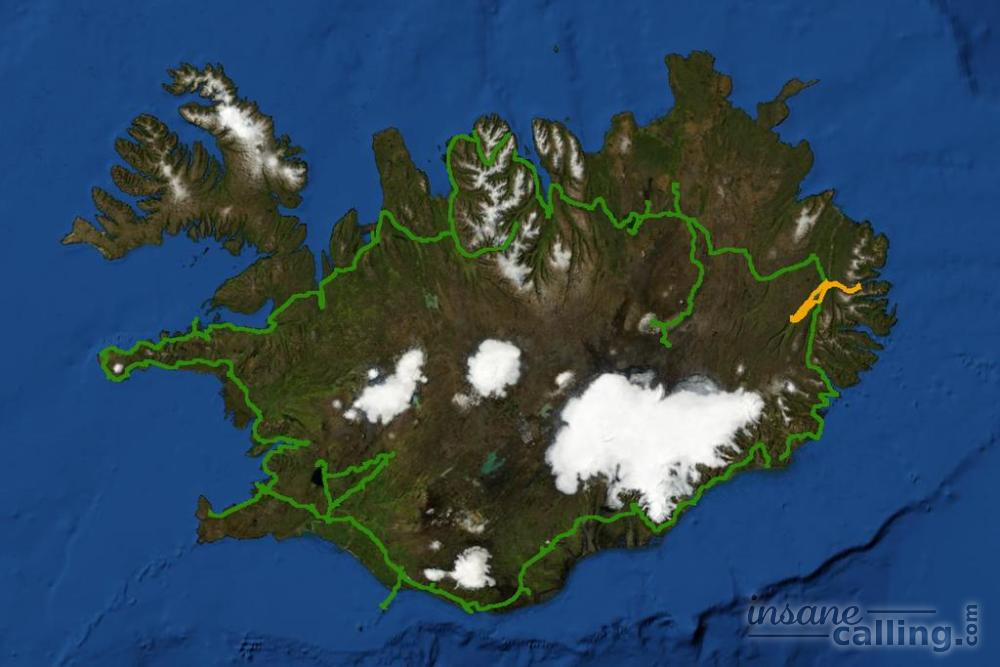 Seyðisfjörður
Seyðisfjörður is said to be one of the most beautiful fjords in Iceland. And though we have not seen many fjords, we cannot deny that claim. The 30 minute drive uphill from Egilsstaðir and then downhill to the fjord offers some amazing views. Seyðisfjörður is a quaint little village of 630 people. It has a naturally sheltered harbour which makes it ideal for sea transport. In fact the first Norwegians who settled here had travelled by sea to fish herring in the nearby waters. This explains the strong norwegian influence in the local architecture and the falu red paint of some of the houses. The strong connection with the sea is perhaps why the locals have not just cars but also boats in their garages.
Today ships from Denmark and Norway dock here. Several tourists, especially those coming with their own vehicles from as far as Germany, start their ring road tour from here. The town itself is pleasant to walk around and perfect for a picnic lunch on the lovely benches at the bayfront. It also has plenty of hiking trails.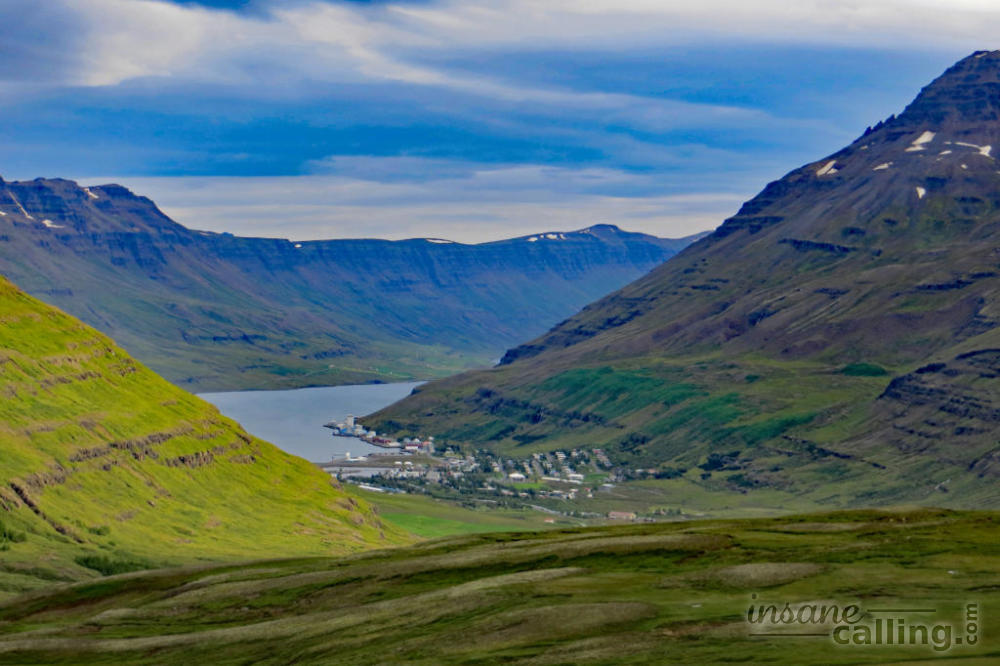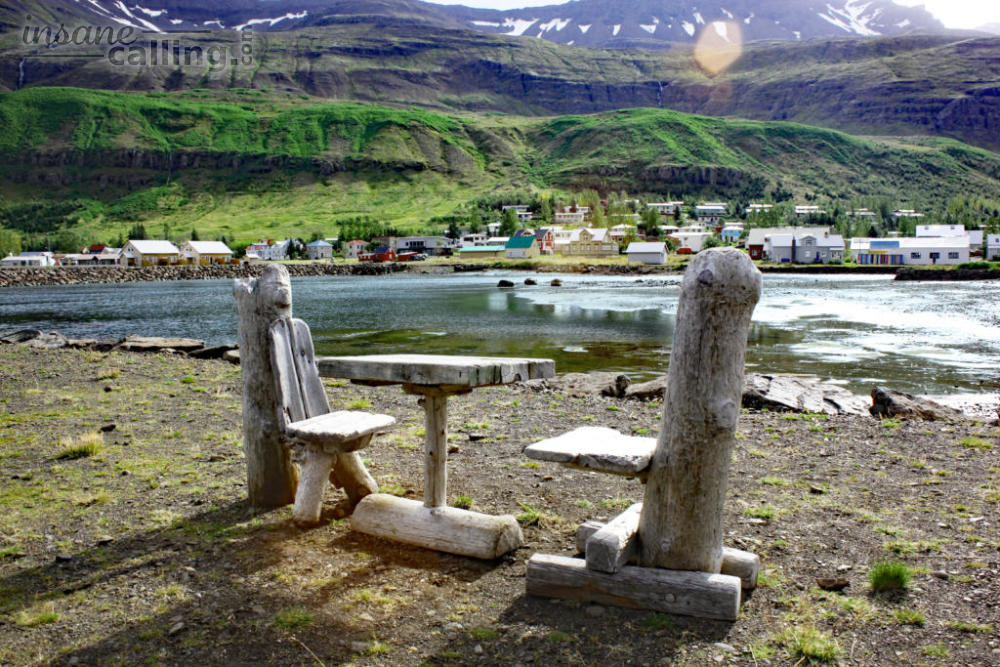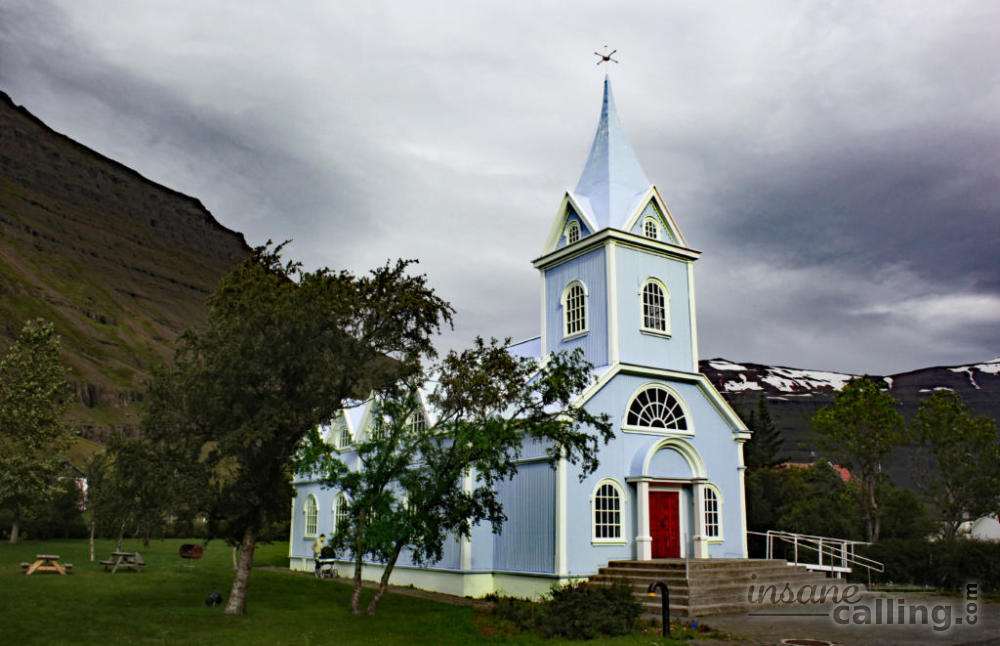 Litlanesfoss and Hengifoss
After lunch, we went back past Egilsstaðir to see two more waterfalls – the Litlanesfoss and Hengifoss located west of the Lagarfljót lake. You will see Hengifoss from the carpark even though it is further away than Litlanesfoss since it is perched higher and therefore visible. Litlanesfoss can be reached within 20 minutes and Hengifoss is a further 30 minute climb. Overall it is a good two hours hike to the falls and back. Well worth it, I say.
What makes these waterfalls special and must-see on our list is not the height or the volume of water but the spectacular gorges offering a stunning backdrop for the waterfalls. Litlanesfoss is surrounded by tall, graceful basalt columns. Hengifoss, Iceland's third largest waterfall at 128 metres, falls amid a backdrop of basalt and thin sedimented layers of red clay.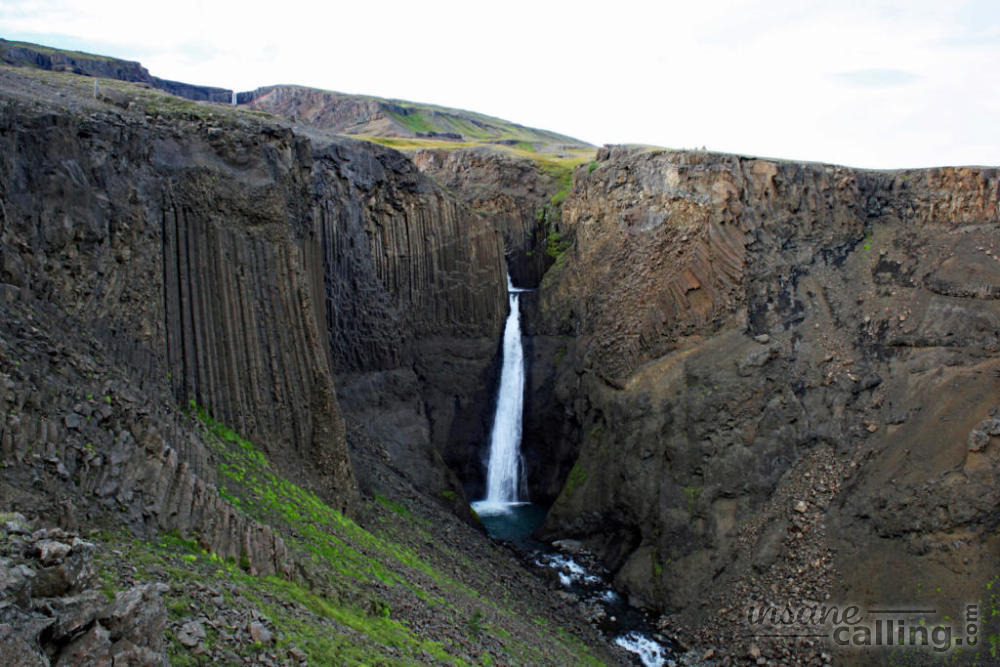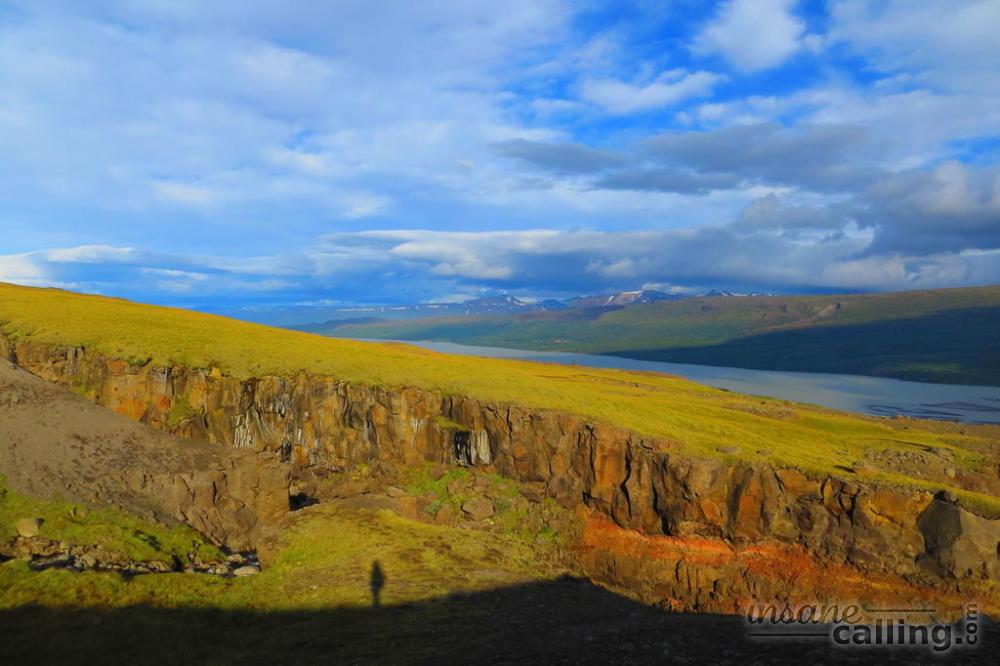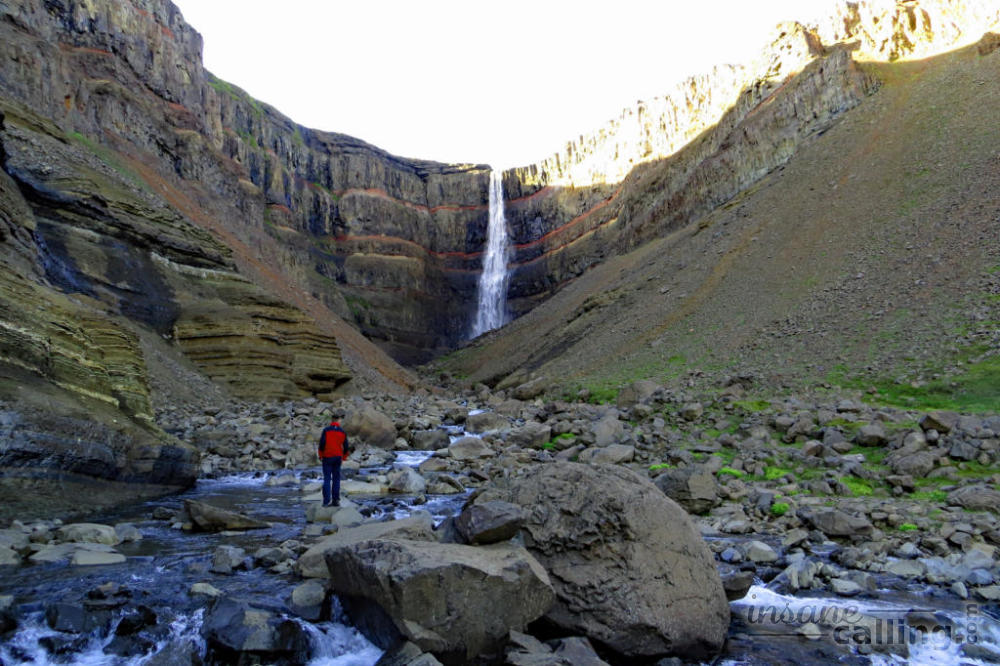 Lagarfljót lake
On our return journey towards Egilsstaðir, we decided to circle the Lagarfljót. It is a 140 km long river but the upper part of the river is a long, narrow lake in itself. It is one of the deepest lakes in Iceland measuring 112 metres at its deepest point. Interestingly, it has its own Loch Ness serpentine monster known as the Lagarfljót worm or the Lagarfljótsormur. Its first sighting was reported in 1345 but thankfully in the year 2012, it was not only spotted but also recorded on video. Search for Iceland worm monster on youtube to see it in action.
Hallormsstaður national forest
Hallormsstaður national forest is located on the eastern side of the Lagarfljót lake. The forest is the largest in Iceland with imported tree species of 600 origins. As we drove through the fringes of the forest, it felt strange to be suddenly dwarfed by trees after having unobstructed views for miles so far in Iceland.
Interestingly all the tourist information boards in the area were only in Icelandic. Our guess was that this is another area that is frequented by Icelanders more than foreign tourists since Icelanders love their forests. I know we all love what we have less of, but it's still funny to see Icelanders holidaying in locations which are least interesting from a foreigner's perspective. Of all the unique, out-of-this-world places this country has to offer, the locals choose this? Human nature has a mind of its own, doesn't it?