Athens City Trip Itinerary: Day 1
We love to walk around the streets of a city to get a feel of it before we get our hands into the must-see sights. So we recommend a walk around the following quarters. They are all close to each other and there is no need for any metros.
Plaka and Anafiotika
Plaka is a historical neighbourhood forming the touristic heart of Athens with all the souvenir shops, restaurants, Greek taverns and hotels. It's a nice area to wander around. Part of busy Plaka is Anafiotika, a tranquil little "village" on the slopes of the Acropolis. It consists of less than 50 buildings, but its white-washed houses and steep and narrow stairs make it a wonderful sight.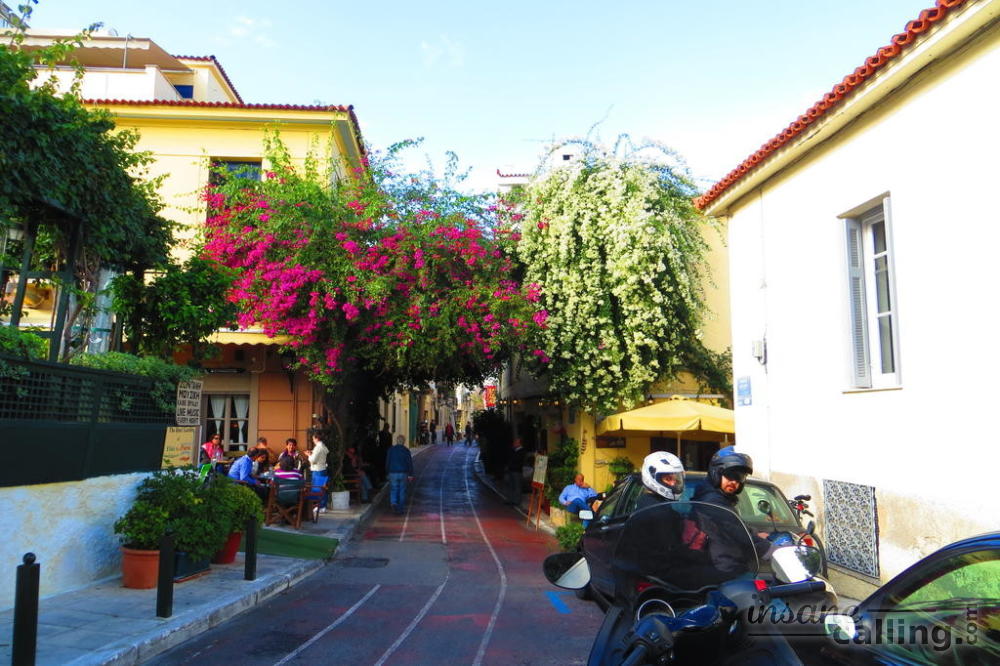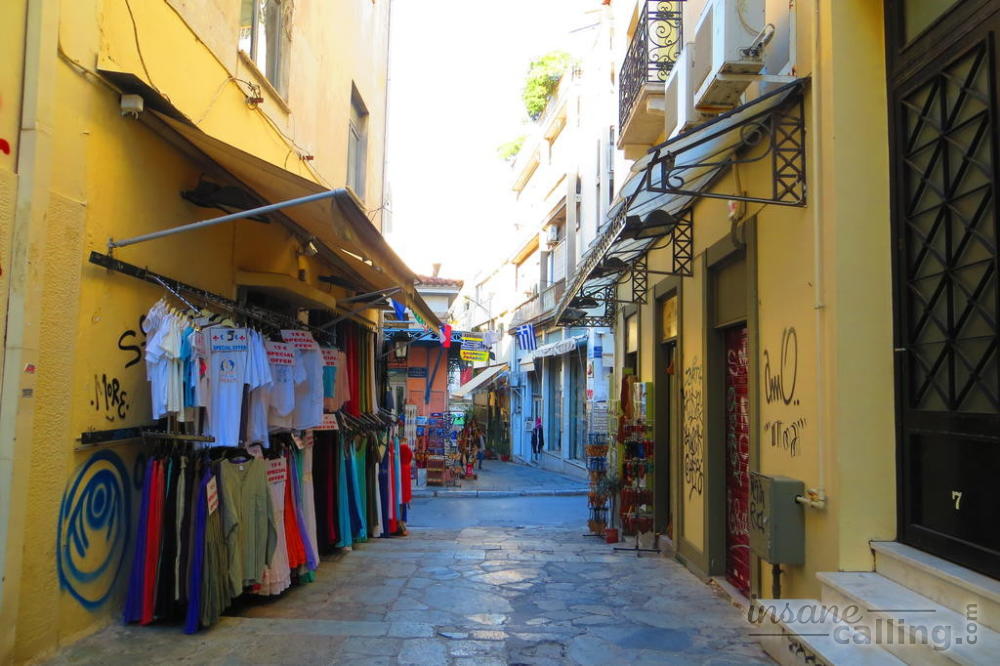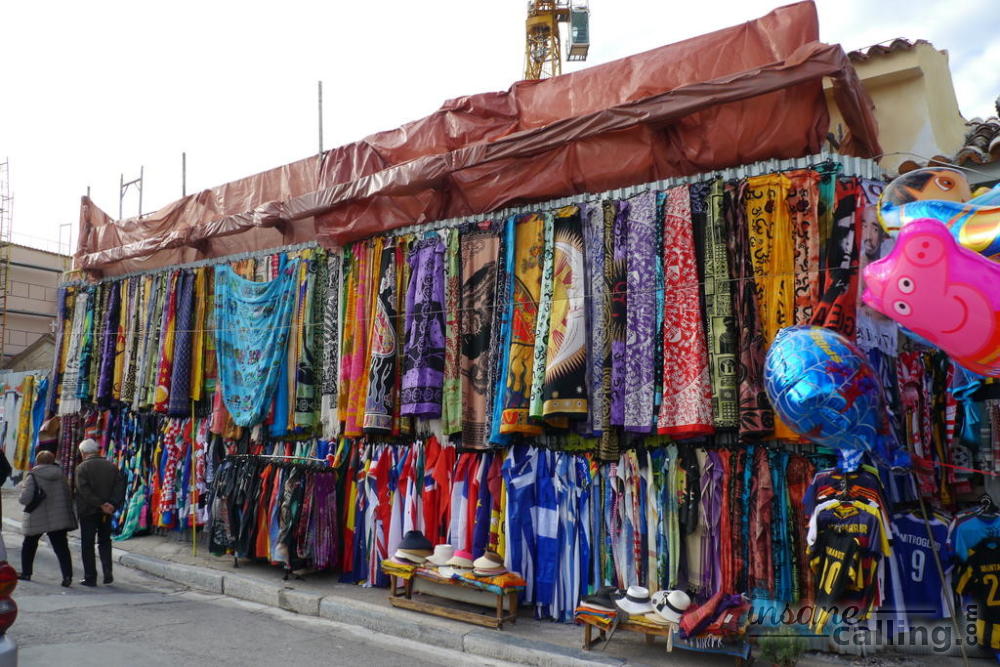 Monastiraki
Monastiraki and the Monastiraki square are the cultural heart of the city. From nut sellers to the accordion players – you feel the pulse of the city here. It feels more like a quaint yet busy town rather than an urban city of more than 3 million people.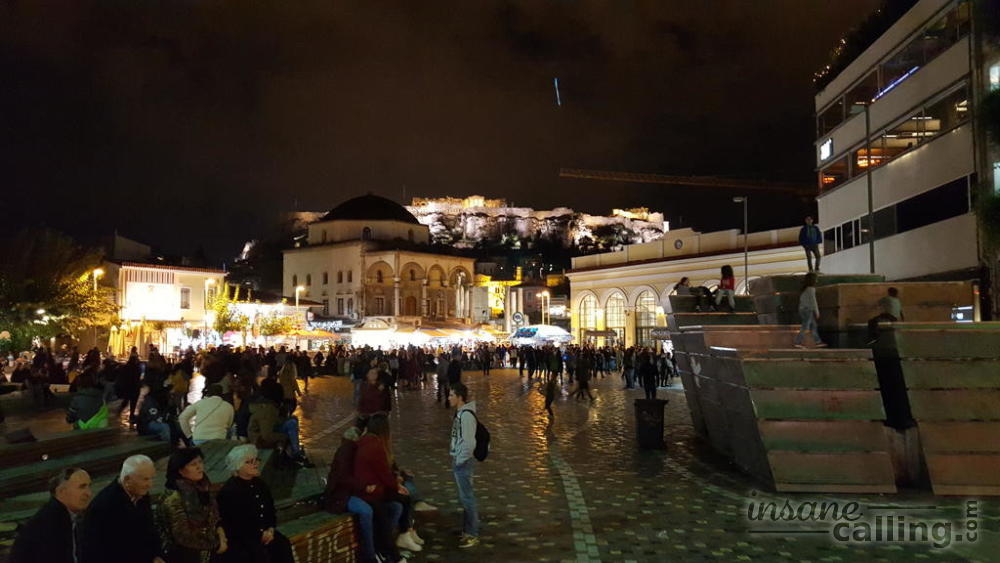 Syntagma Square
Monastiraki is connected to the Syntagma Square via the 1.5 km long Ermou Street. This is a major shopping street lined by all the international fashion stores and brands you can think of. We stumbled upon the cute Kapnikarea Church perched into a small square in the middle of Ermou Street at the junction with Kalamiotou Street. It is a fine example of Byzantine architecture and one of the oldest churches in Athens, dating back to the 11th century.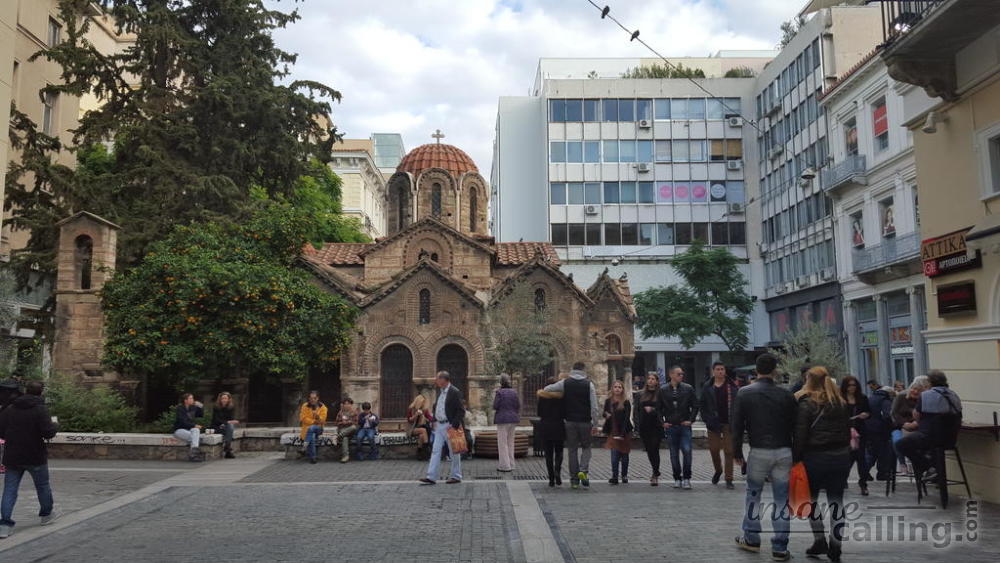 To the east of the Syntagma square is the Parliament building. You will find military guards in colourful attire here. There is also a soldier in camouflage outfit who is with the guards and occasionally adjusts their outfits to make them look impeccable. You are allowed to take photos with the guards.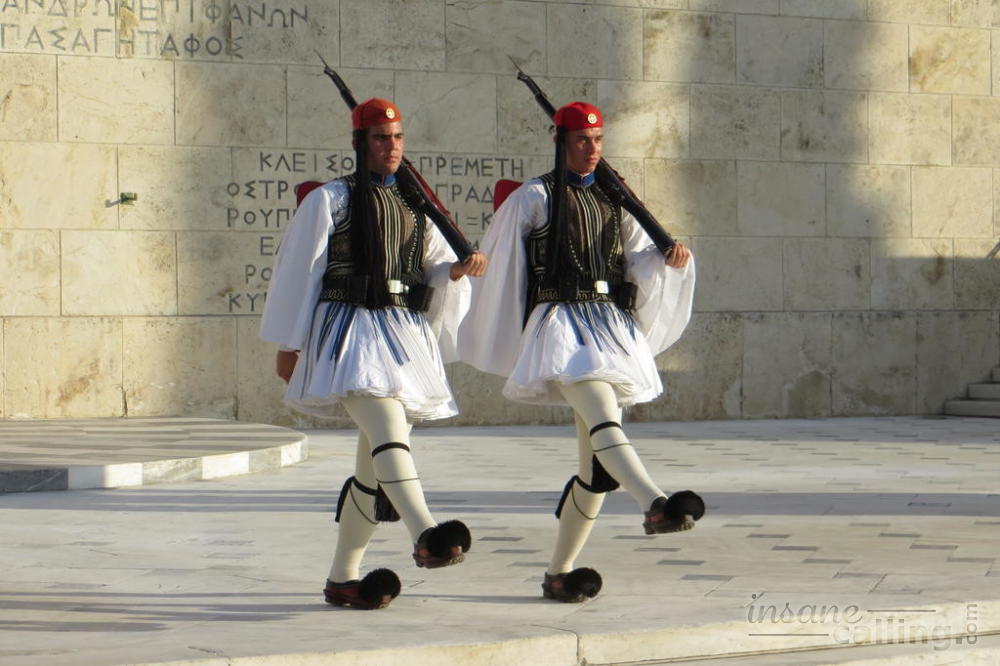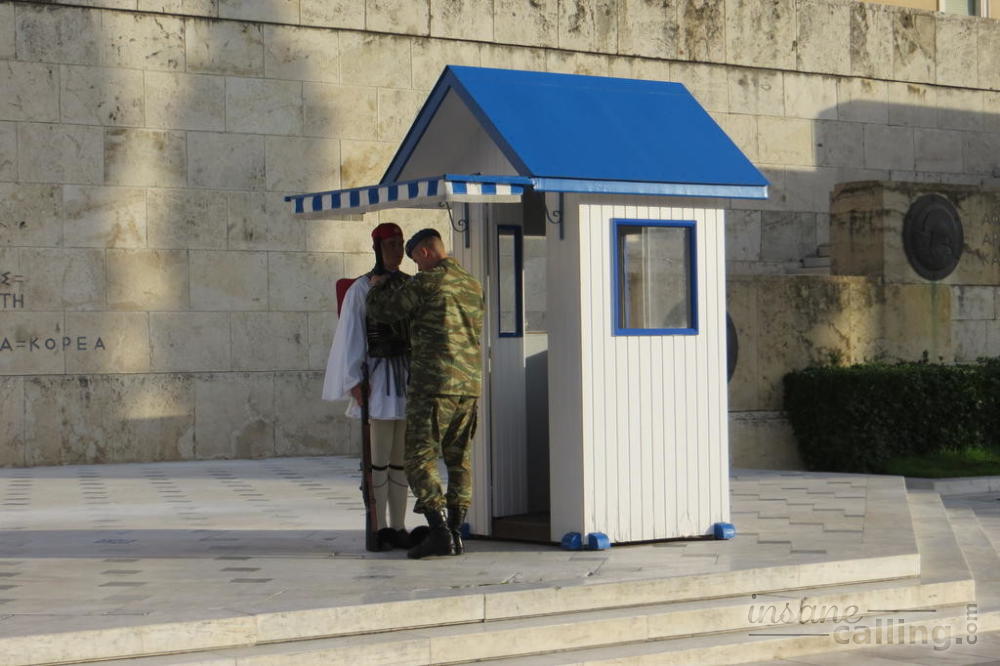 Acropolis Museum
We were recommended to visit the Acropolis Museum before we ventured to the Acropolis itself. And there is a reason why. You get a much better understanding of the monuments after reading the explanations in the museum.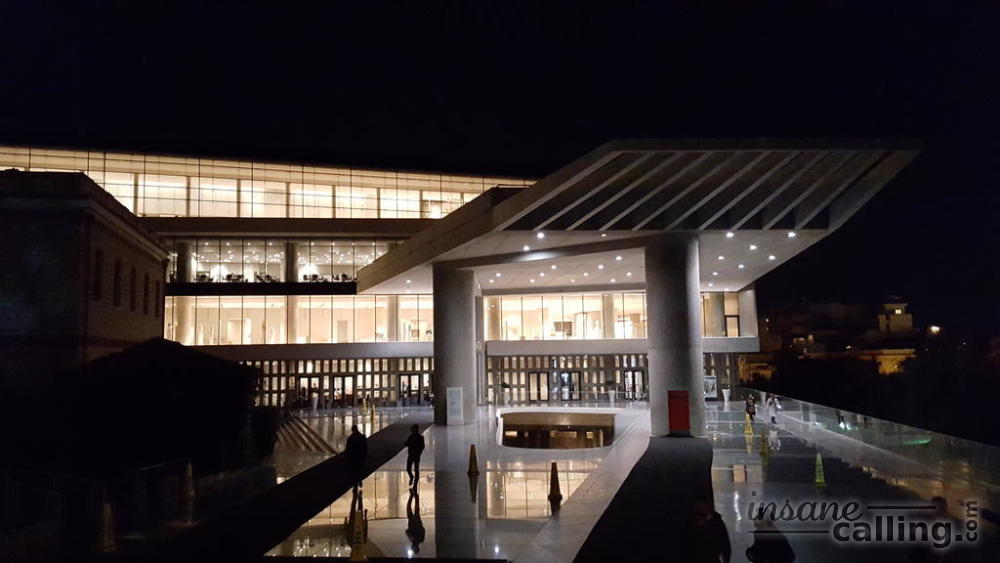 Besides several original "parts" of the ruins are in the museum while imitation casts replace the originals. The museum itself is built on ruins visible through the glass floor and is of superior standards in terms of display and appearance. It is lofty and bright.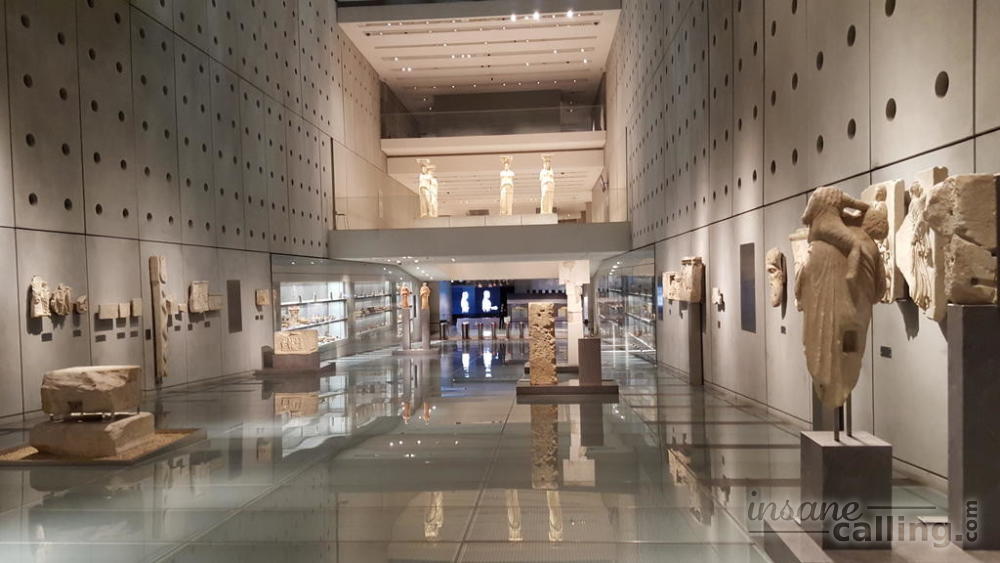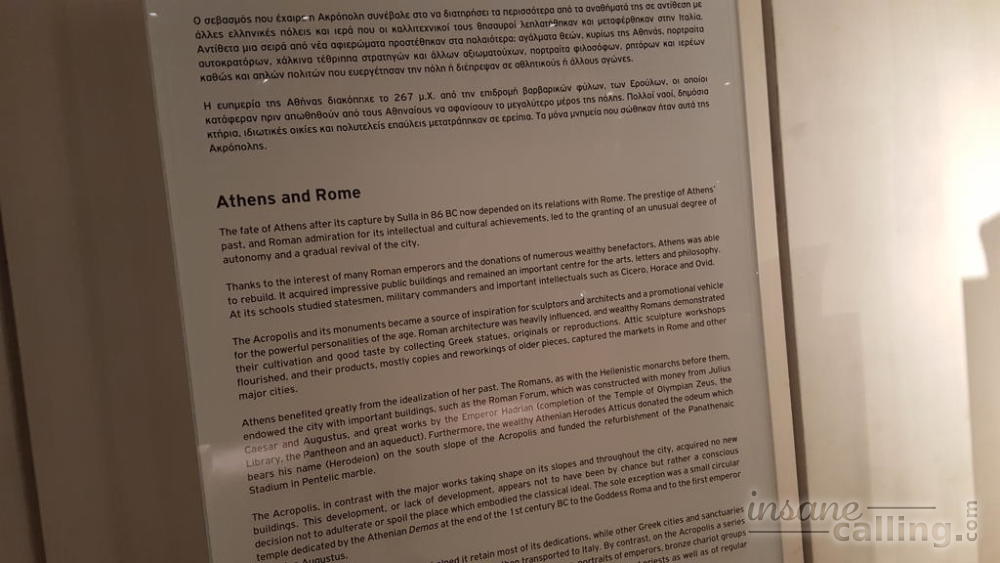 But we did find it a little overwhelming because information was served to you in long bookish texts. It can get hard to concentrate after a while. So we took a break in the lovely restaurant with amazing views over the Acropolis. There is very good video on the top floor about the Parthenon, the main structure of the Acropolis. This is the only attraction that stays open till 8pm in winter. So it makes for a lovely evening.